The Archive
The Archive at the Swedish Holocaust Museum provides access to documentation and facts for those who want to learn more about the Holocaust. In our archive stations you will find archives from different parts of the world.
On the website and in the Archive at the Swedish Holocuast Museum there are two interactive biographies, Elisabeth Citroms and Tobias Rawets, both survivors of the Holocaust. The two Swedish-language versions were launched in summer 2022 by the Swedish Holocaust Museum and are available nationwide.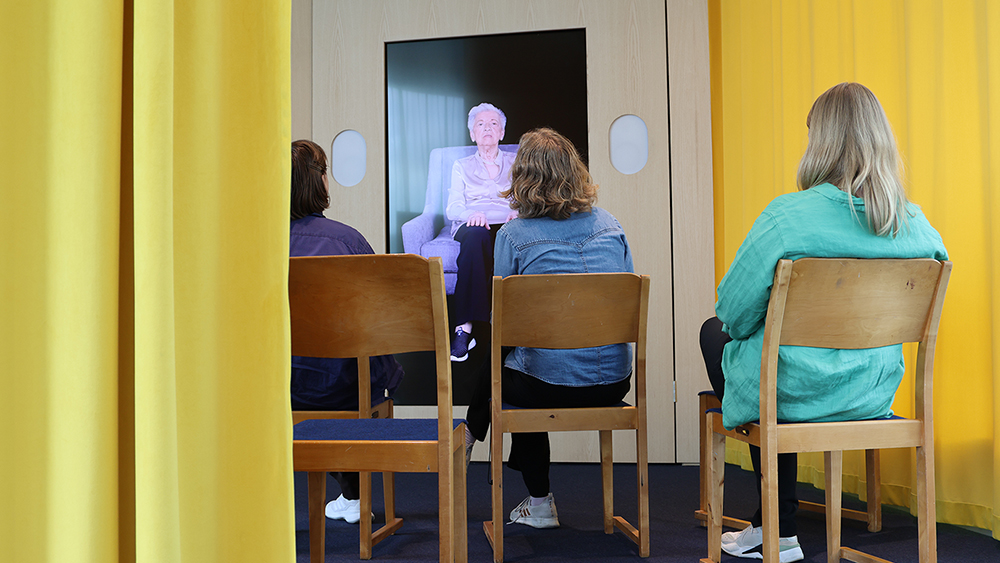 Read more about the project Dimensions in Testimony
Archive stations
The Archive also has three archive stations where you can search for more facts in archives from different parts of the world. In the museum you can also access the USC Shoah Foundation Visual History Archive, which is only available in a few places in the world. There you can listen to over 55,000 video interviews.
Read more about the Visual History Archive
Opening hours in the Archive
The archive follows the same opening hours as the museum, with some exceptions.
The archive is closed at the following times:
8/12: 13.00–16.00
See the museum's opening hours