In May 1944, eight-year-old Tobias was living with his family in the Łódź ghetto in Nazi German-occupied Poland. On 7 May, he spent his first money on a Mother's Day card for his mother Ester.
The card was printed in the ghetto and paints a picture of life there: barbed wire, bridges over 'Aryan' districts and a guard on duty ready to shoot anyone attempting to leave the ghetto without permission. Tobias was four when he arrived in the ghetto. His only memory before that is of his father pulling him through the snow on a sleigh one January day in 1940. That was also his first experience of discrimination and antisemitism: 'Yes, I guess it was on that trip on the sleigh. There I sat with my suitcase on the way to the ghetto in late January 1940. At the time, I didn't understand that it was discrimination, but I understood it later as a child in the ghetto', Tobias said.
Tobias recalls that they were only permitted to take one suitcase each into the ghetto. His mother packed his clothes; there was no room for toys. The space was required for utensils and what food they had left.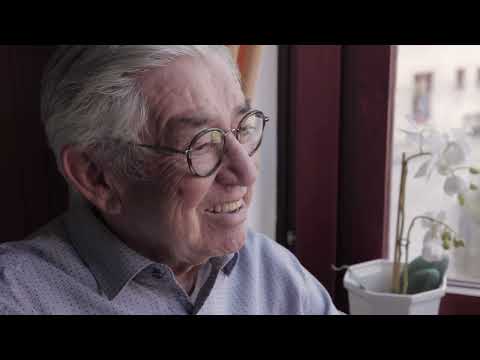 Tobias Rawet about the Mother's Day card
People from other Nazi German-occupied countries were also sent to the Łódź ghetto during 1941 and 1942. Conditions were cramped and one in five died of starvation, exposure or disease. The Nazis regularly killed residents of the ghetto. The killings were held in public for all to see, to dissuade those forced to live in the ghetto from resistance.
Tobias worked in a factory in the ghetto and was able to put aside a little money to buy the Mother's Day card from a print shop there. This was in May 1944 and Tobias, who was illiterate, was helped by his father to sign the card with the Polish variant of his name, Tolek. The Nazis emptied the ghetto only a few days later and the residents were moved to various extermination and labour camps.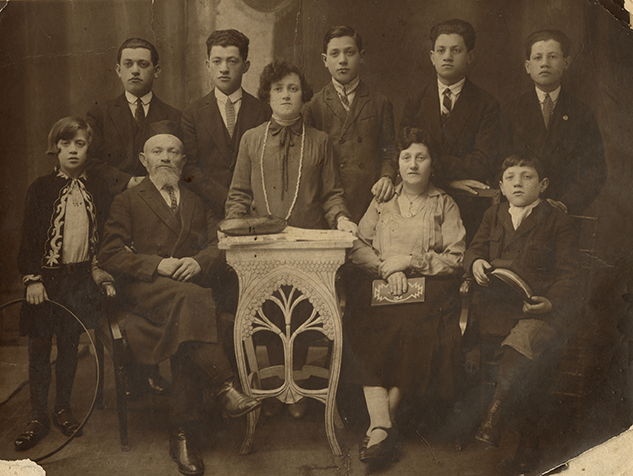 Tobias and his parents survived the camps and moved back to Łódź after the war. The parents had hidden some of their most precious possessions beneath the floorboards of their home in the ghetto, including the Mother's Day card from 1944. Four years later, the family fled the communist regime in Poland and came to Sweden.
Header photo: Detail of Tobia's ID-card and mother's day card. Photo: Ola Myrin, Swedish Holocaust Museum/SHM.
Sources:
The museum's collection. Tobias Rawet has donated the Mother's Day card, photographs, documents and other mementos to the Swedish Holocaust Museum. He has also shared his testimony in its entirety with Dimensions in Testimony and the USC Shoah Visual Archive.

Dimensions in Testimony, Tobias Rawet's interactive biography.

Łódź (Lodz) in the Holocaust Encyclopedia of the United States Holocaust Memorial Museum, (retrieved 12 May 2022), https://encyclopedia.ushmm.org/content/en/article/lodz
Hear about more destinies