The exhibition opens on 21 June 2023
Free admission 2023
Seven lives
Seven lives is about Walter, Alice, Czesław, Lieselotte, Hanna, Kiwa and Eva. In this exhibition, you can follow them through war and persecution, in the ghetto, on the run and in camps. One of them came to Sweden on their own as a child, others survived both concentration camps and death marches.
These seven people are eyewitnesses of the Holocaust and the Nazi crimes. They are of different ages, from different backgrounds and from different parts of Europe. Unlike millions of others, they have been able to share their memories and experiences. In the exhibition you can learn about their personal experiences and see objects, letters and photographs they have saved. Eventually and in different ways, Walter, Alice, Czesław, Lieselotte, Hanna, Kiwa and Eva made their way to Sweden. They made themselves a new life here and became part of the Swedish society.
From their seven life stories, visitors can also find out more about the Holocaust, the underlying reasons and Sweden's actions during the Second World War. The exhibition is based on the collection that has been gathered so far by the Swedish Holocaust Museum. Seven lives are just the beginning. The work of collecting more memories and stories with a connection to Sweden and the Holocaust continues.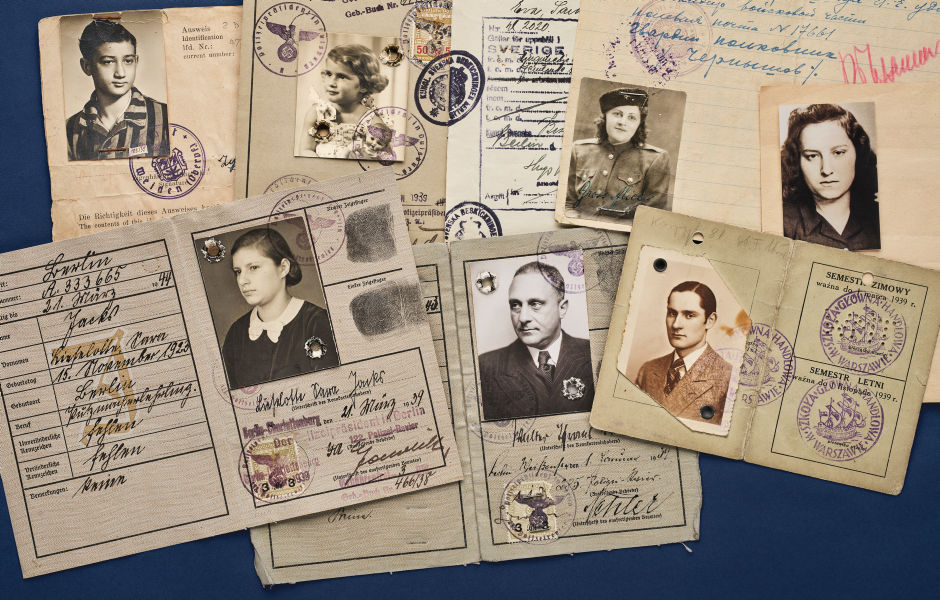 Regular opening hours from 21 June 2023
Wednesday: 11–20
Thursday–Sunday: 11–17
Monday–Tuesday: Closed to the public
Midsummer 23–25 June: Closed to the public
More information about exeptions here.
Before the visit:
Seven lives opens at the Swedish Holocaust Museum, Torsgatan 19 in Stockholm, on 21 June 2023

Free admission during 2023