The exhibition opened June 21
Free admission 2023
Seven lives is about Walter, Alice, Czesław, Lieselotte, Hanna, Kiwa and Eva. In this exhibition, you can follow them through war and persecution, in the ghetto, on the run and in camps. One of them came to Sweden on their own as a child, others survived both concentration camps and death marches.
These seven people are eyewitnesses of the Holocaust and the Nazi crimes. They are of different ages, from different backgrounds and from different parts of Europe. Unlike millions of others, they have been able to share their memories and experiences. In the exhibition you can learn about their personal experiences and see objects, letters and photographs they have saved. Eventually and in different ways, Walter, Alice, Czesław, Lieselotte, Hanna, Kiwa and Eva made their way to Sweden. They made themselves a new life here and became part of the Swedish society.
From their seven life stories, visitors can also find out more about the Holocaust, the underlying reasons and Sweden's actions during the Second World War. The exhibition is based on the collection that has been gathered so far by the Swedish Holocaust Museum. Seven lives are just the beginning. The work of collecting more memories and stories with a connection to Sweden and the Holocaust continues.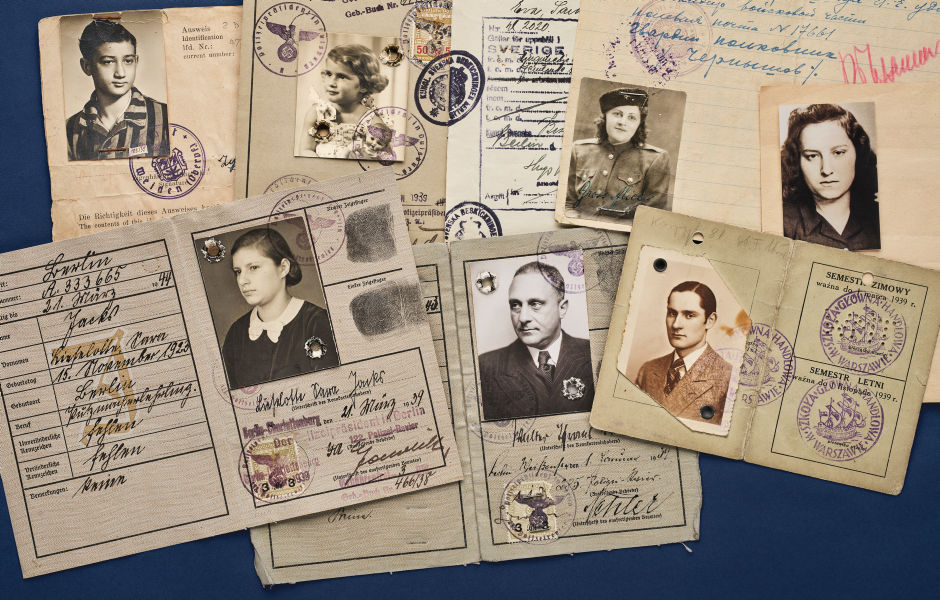 Opening hours
Wednesday: 11–20
Thursday–Sunday: 11–17
Monday–Tuesday: Closed to the public
More information about opening hours
Before the visit
Swedish Holocaust Museum, Torsgatan 19 in Stockholm

Free admission during 2023
Coats and bags may not be taken into the museum. There are lockers at the entrance to the museum where you can leave your outer clothing. Note! We cannot be responsible for bags that do not fit in the lockers, but refer to larger lockers that are available at, for example, Stockholm's central station. Bags may not be left unattended in the museum.
Monitoring in exhibition premises
The exhibition premises at the Swedish Holocaust Museum are under camera surveillance. The camera surveillance is approved by the Swedish Authority for Privacy Protection. Only the authority's own security personnel have access to the material, which is saved for a limited time. It is only in the event of an incident or suspected crime that the recorded material is examined.
For questions contact: Registrator@ssbf.brand.se
Header photo: Identification documents belonging to Kiwa, Eva, Alice, Hanna, Lieselotte, Walter and Czesław. Photo: Helena Bonnevier, Swedish Holocaust Museum/SHM.